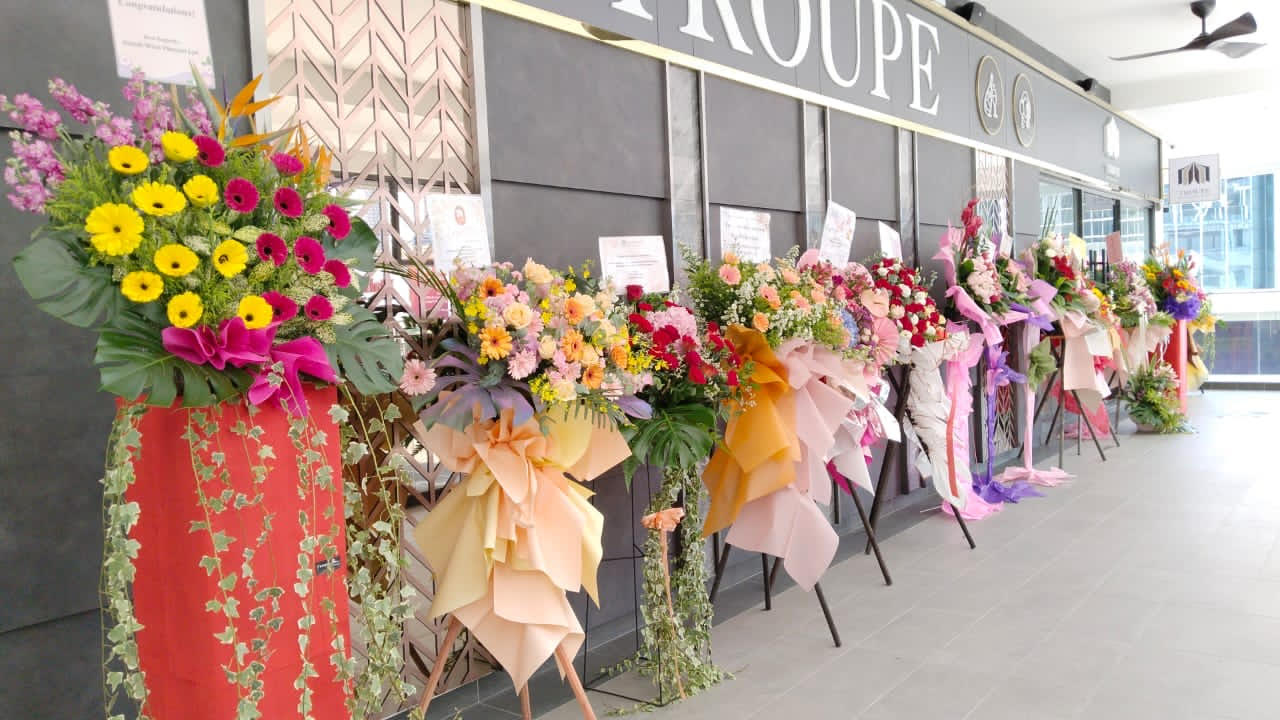 Temptation Florist | Congratulation Opening Flower Stand | Same Day Delivery Flower for Shop Opening. No delivery charges. Fresh flower guaranteed.
The grand opening flower stand is very useful and can be used for different purposes. They can be used to display in the form of table flowers, a combination of flowers and cake is evergreen. A Feng Shui plant is a unique gift to give to someone. The flower stands for the grand opening, when completely ready, brightens the entire feel and look.
The flowers are well organized by artisans and beautifully designed and laid out. The flowers are so exquisite, and they can surely mark as a sign of a long-lasting impression. We have a unique range of grand opening flower stands, which can surely bring a smile to the person's face. Plus, we offer on-time delivery services. We deliver the same piece and quality of flowers which we display.