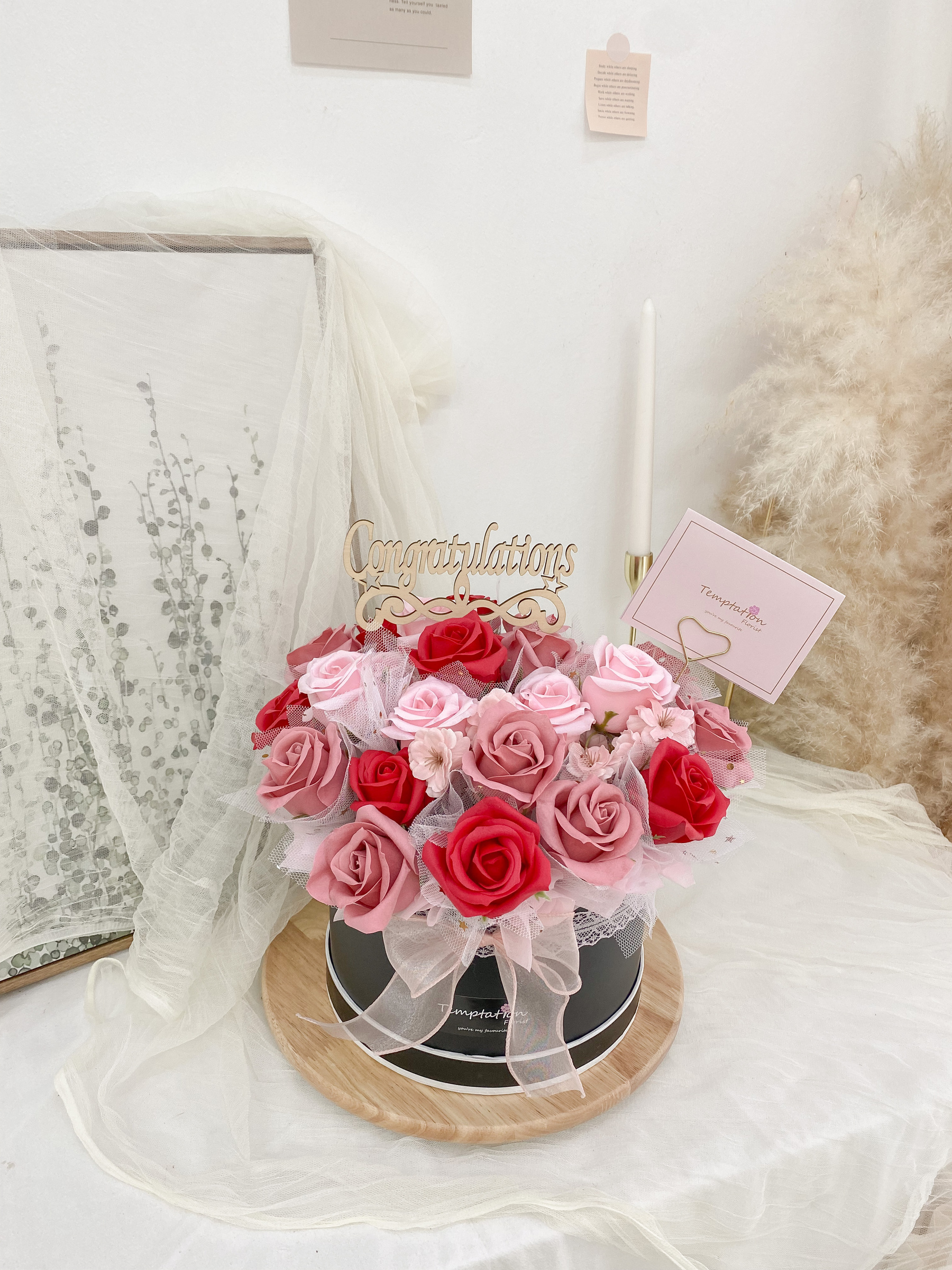 Product Description
A soap flower is fragranced soap, crafted into the shape of real flowers. They are just as beautiful in gifts, bouquets, and home decor. Can keep for years!
Flower Box made of:
Soap Rose (22-25 stalk mix Light Pink, Red, Dusty Pink color) and Pink Sakura.
Comes with Congratulations wording stick (optional).
Free Card Message (Leave your message upon checkout)
Estimated Size
± 25cm (Height) included box and flowers.
Delivery Coverage
Free Delivery within Seremban & within 15km from Cheras Branch with Min. Spend of RM100 single product (Excluded for Corsage & Add On Special).
Kindly place your order least 1-2 days earlier to ensure availability of flowers and delivery.
Deliver hours are available between 10am – 6pm Mon-Sat, Sun & Public Holiday off.
Any special request on time / day / out of certain available area delivery (may include extra delivery charges based on distance) / same day delivery, please contact us via email or Whatsapp/Call Customer Service: +6014-3747745 (Seremban) | +6014-3434237 (KL) | +6014-3234303 (Helpline).
Substitution Policy
Pictures are for reference only. Bloom size and colour may vary due to seasonality and availability. If the flowers/fillers/wrapper/box/basket that comprise the order are unavailable, the order will substituted with content equal or greater value product(s), while maintaining the quality and aesthetics of the final product.